Happy New Year!
Welcome to 2020 everyone – and what better way to start off the New Year than with a brand new start. We work tirelessly at the centre all year round to make sure we can offer 
lots of activities and resources to benefit our local residents. Whatever age or ability – we have something for you. This year we want more people to come along and join us 
in making our local community something to be proud of. Here is a snapshot of what we can offer:
Stay & Play 
0-4 years
Mon, Tue & Thu
Youth Club
6-13 years
Tuesdays
Pro-dance Academy
Different ages
Week nights
Sedbergh Boxing
Adults & children
Week nights
Multi-sports
Young people additional needs 
Wednesdays & Saturdays
Friendship Group
All ages
Mondays
Young at Heart
All ages
Wednesdays 
Breathe Better 
All ages
Wednesdays
Advice/Information/Guidance
All ages
Mondays to Thursdays
Nu Futures 
Adults
8-weeks (Thu/Fri)
Carers' Cafes
All ages
Monthly (Wed)
Venue Space 
Subject to availability
Volunteering/placements
Subject to availability
If you would like more details on any of our activities or resources then please call the centre on 01274 679843 or email us at sedberghcommunitycentre@yahoo.co.uk.
Thank You – Supporters, Funders & Volunteers
We would like to take this opportunity to thank all our clients, funders and volunteers who support us throughout the year. Whether you attend activities; volunteer or provide funding – we really wouldn't exist without you. So thank you very much!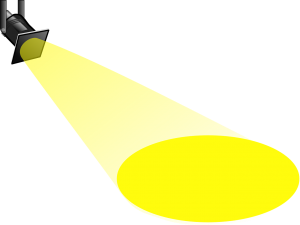 Sedbergh Spotlight – Nu Futures
Nu Futures is a fantastic FREE 8-week personal development course for those actively looking for work and who wish to improve their skills and fitness levels. Running on a Thursday and Friday, this is a gentle introduction to learning employment skills, managing stress levels, improving confidence and focusing on goals while gaining nationally recognised qualifications. The course takes place at the Sedbergh Youth & Community Centre and Sedbergh Leisure Centre. All those attending the Nu Futures sessions will be entitled to 2-months FREE membership at Sedbergh Leisure Centre. Attendance counts as job search hours. Please contact Mark Longley on 07967 889343 or email mark@sportworksltd.co.uk for more details.
98% OF LEARNERS HAVE PROGRESSED TO EMPLOYMENT, EDUCATION OR VOLUNTEERING & 100% OF LEARNERS ARE NOW MORE CONFIDENT AND ABLE TO MANAGE THEIR STRESS LEVELS.
Mark Longley – Head of Learning
Youth Club Festivities
In December, our Youth Club members enjoyed making these fabulous snow globes and cards! Every week we try to provide different activities and sports for our young members to take part in. The Youth Club takes place every Tuesday from 17:30 – 20:30 HOURS. Admission is £3.00.
Enjoy the Gift of Giving
Christmas may be over but you can still enjoy the gift of giving by donating any duplicate/unwanted gifts to our charity. We'll make good use of any donations by using them for fund-raising purposes to help continue to provide the many activities used by our local community. Please call 01274 679843 if you can help.